Blog
Parkin Prize
Parkin Drawing Prize – winners: Where are they now?
Gabrielle's work, a complete life-sized floor plan of her 94-square-metre bungalow in Grey Lynn, Auckland was chosen as the winner from an impressive 443 entries nationwide and 77 finalists at the New Zealand Academy of Fine Arts' Academy Galleries.
We caught up with Gabrielle back in 2017 to ask what impact the Parkin Drawing Prize had on her life.
Back then she said "Winning the Parkin Prize was a wild ride and has been of huge benefit to me. Since then, I have shown in Auckland, Wellington, and Christchurch, edited the book Assay/Essay: Artist-Run in Aotearoa New Zealand (with support from Chartwell Trust, published by Enjoy Public Art Gallery), and have undertaken a residency at The Banff Centre in Alberta, Canada. This independent residency allowed me the time and space to develop a self-selected theme, and the works I made stemmed directly from The Floor We Walk On (a drawing of our entire house). In 2016, Chris Parkin very kindly lent The Floor We Walk On to The Dowse Art Museum to show in curator Sian Van Dyk's Suburban Dreams. It was so special to see the work having another outing, especially in such a gorgeous exhibition.
I definitely think artists should enter the Parkin, there's nothing to lose and the experience itself is a prize so just have fun with it! The Parkin show is always full of incredible and strong work so I feel very lucky that the judges selected mine. It's a privilege to win, certainly, but it's also a thrill to be a finalist, and even if you don't make the finals, just don't stress it: if you hadn't entered you wouldn't have given yourself any chance at all."
More recently, we connected with Gabrielle, and she told us what she is currently up to.
I'm in the final months of a PhD in visual arts at Massey University's College of Creative Arts Toi Rauwharangi. The work that won the Parkin Prize, The Floor We Walk On (a drawing of our entire house) went on to be shown in the group exhibition Suburban Dreams at The Dowse (curated by Sian Torrington) and was the beginning of a body of work for the solo exhibition Blind Carbon Copy (An Open Love Letter) at Te Uru Waitakere Contemporary Gallery (curated by Ioana Gordon-Smith). The Floor We Walk On was an early cornerstone of my PhD research, which the Parkin Prize money has assisted me in undertaking.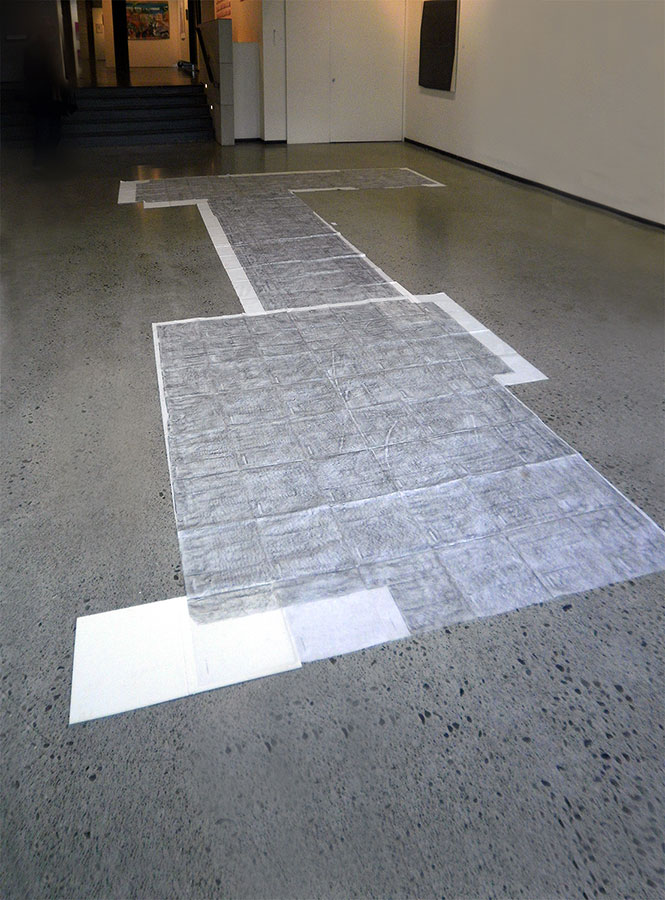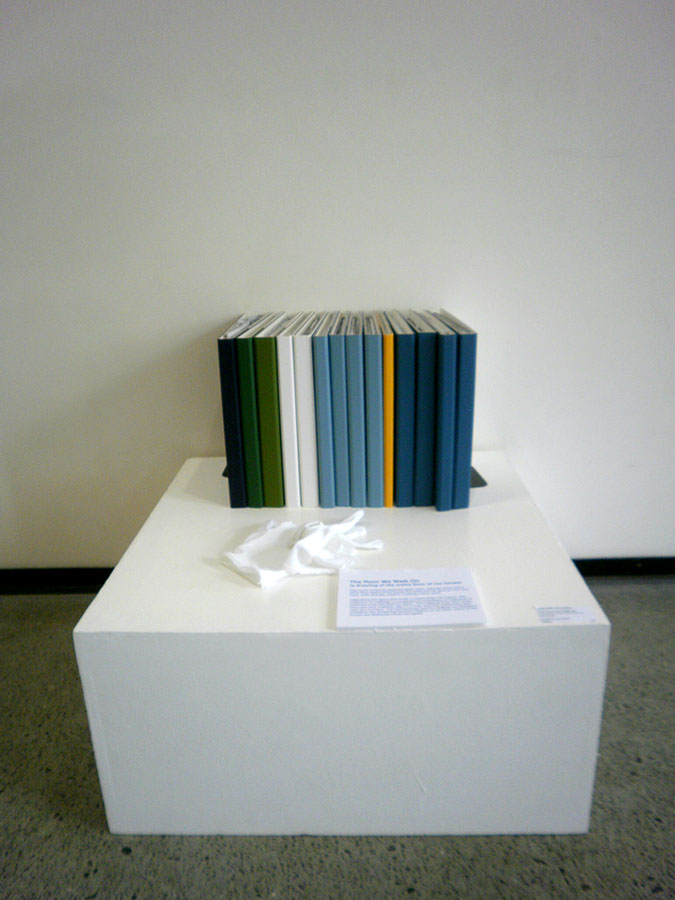 Gabrielle Amodeo - Winner of the 2015 Parkin Drawing Prize The Floor We Walk On.