Parkin Drawing Prize People's Choice 2022....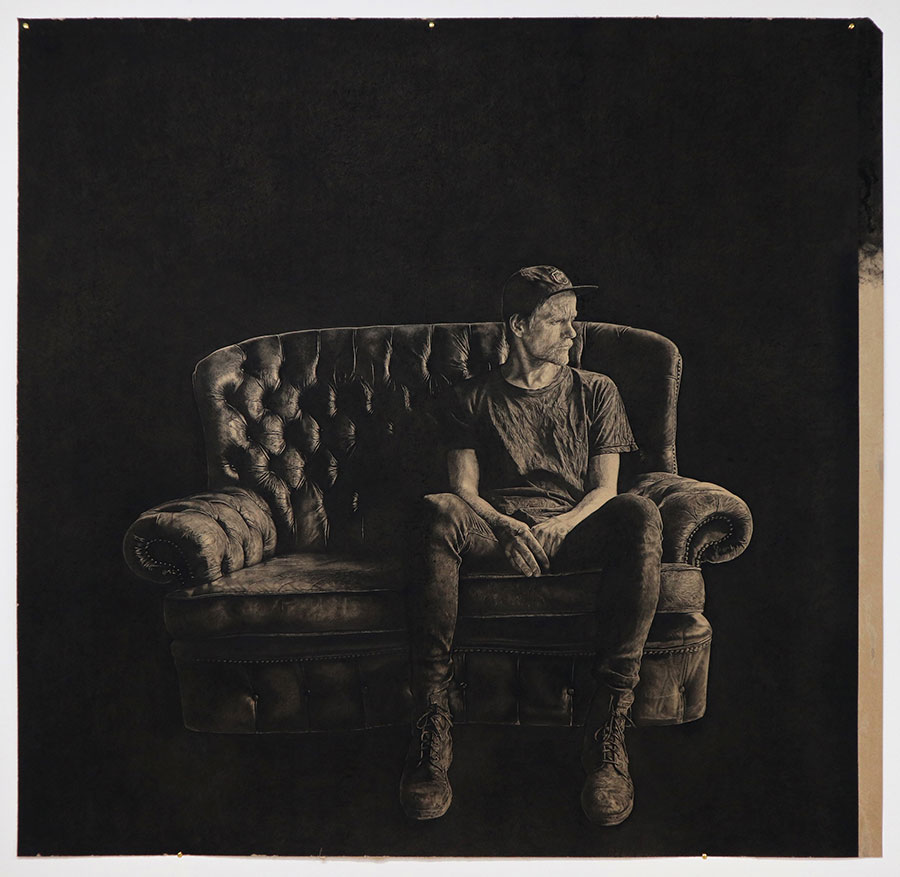 This year's People's Choice has been won by Jordan Barnes for his work in charcoal on paper 'The Artist In Situ (The War of Art)'.
Of this work Jordan writes "Often my work is centered around a figure or portrait responding to an environment I've placed them in. In this work, I chose the artist (self portrait) in the studio. I usually render my works with high detail to capture the viewers attention, however my goal is to pull them in beneath the surface, to expose a deeper psychological narrative happening within the work. As an artist I'm trying to explore and better understand the human condition, with the hope that I'll discover something new about the 'self'."
Jordan's drawing was also awarded a merit prize by this year's judge Felicity Milburn who observed "An epically-scaled work that benefits from a deliberate incongruity. The setting for The Artist in Situ – (The War of Art) by Jordan Barnes, with its sumptuously upholstered seat and dramatically darkened background, suggests a kind of gravitas, but it's one that is undercut by the ordinary details of the subject's attire – the black jeans (I'm assuming that colour), the scruffy boots, the wrinkled shirt. All the drama is concentrated in the figure's face, but he looks off to the side and the palpable sense of internal conflict gives this work a strong psychological edge.
Jordan has been shortlisted for the Parkin Drawing Prize several times in recent years.
Congratulations.
Congratulations to the 2022 winner
of the Parkin Drawing Prize
Siân Stephens the winner of the 2022 Parkin Drawing Prize
Siân Stephens from Wellington has been announced the winner of the 2022 Parkin Drawing Prize and $25,000 – sponsored by Chris Parkin, arts patron, and philanthropist. Read more.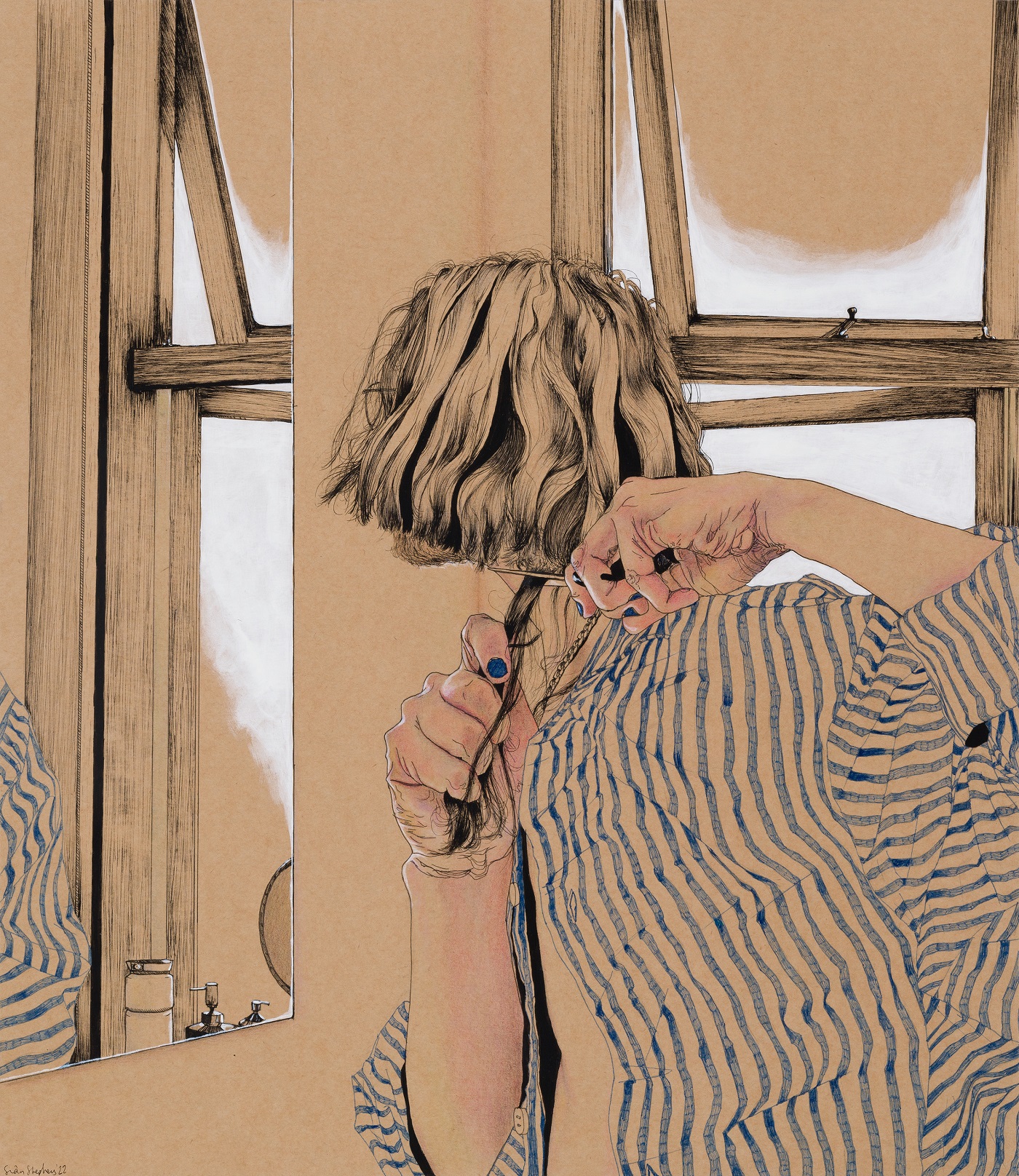 Siân Stephens - Liam Cutting His Hair After An All-nighter
"This tenth anniversary of the Parkin Drawing Prize is a real milestone in our nation's art history. Thanks to Chris Parkin for his unfailing support of drawing and the visual arts. The Academy has been pleased to support the award since its inception and looks forward to yet another wonderful and thought provoking competition this year."
Ray Smith, NZAFA President