2020 People's Choice Winner announced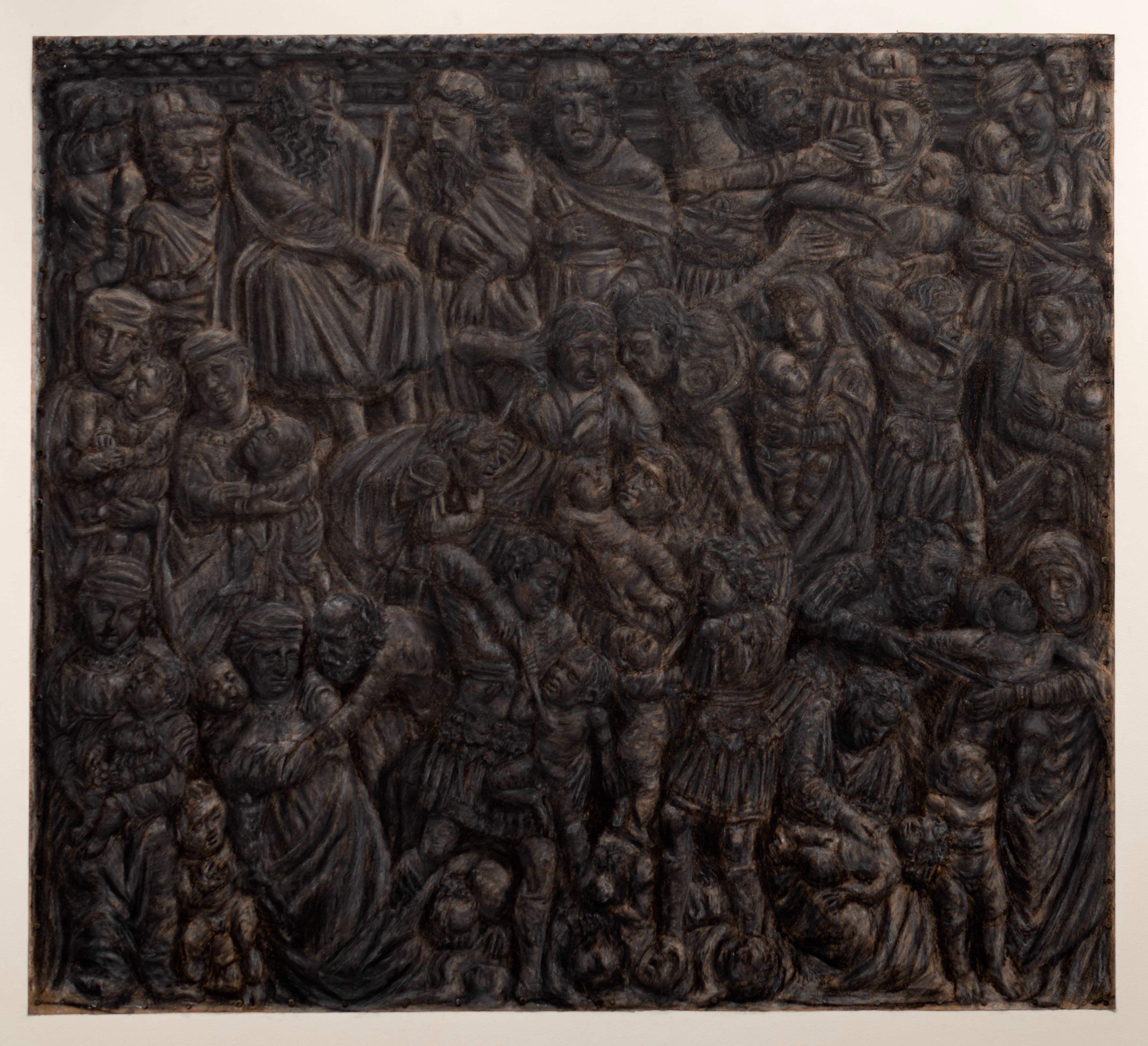 Billy Wilson – 'Mungyo'
The winner of this year's People's Choice is Billy Wilson for 'Mungyo', a work in oil pastel on kraft paper. The work was very favourably commented on by the art loving public during the exhibition.
Billy says "Mungyo represents another experiment in my ongoing investigation of where art and architecture meet. An 11th century carved stone relief by Pisano has become the starting point for a large scale surface of dense oil pastel that achieves a material weight in the gallery space."
This is the fourth year in a row that Billy has been selected as a Parkin Drawing Prize finalist.