Blog
Parkin Prize
Parkin Drawing Prize – winners: Where are they now?
Mark Braunias – Winner of 2021 Parkin for his work In Search of the Saccharine Underground.
Mark's work, a large scale colourful comic diptych, was chosen as the winner from an impressive 563 entries nationwide and 80 finalists at the New Zealand Academy of Fine Arts' Academy Galleries.
We caught up with Mark to find out what he's up to these days and the impact the Parkin Drawing Prize had on his life.
What are you doing now?
I am working on a number of art projects in the studio. I am a full-time artist so every day is essentially a continuation of my practice. The projects are self-determined and involve different aspects around media, scale and concept. Each project feeds into the next one and hopefully resolves itself through that process. At a certain point I will sort out artworks for exhibition with the galleries in Auckland, Wellington and Christchurch who represent my work. Drawing is a core element within all of the projects.
How did your Parkin win help you and your career?
It was of immense help as it increased a renewed interest from art followers towards my career. On a personal level it was probably the most satisfying of all the other the awards I have won in the past.
Drawing and the thinking around drawing is central to every aspect of my practice so to get that acknowledgement was meaningful for me. My drawing that won the award was part of a wider body of work I had been doing during 2021. The subsequent exhibition of those works shown later in the year at Jonathan Smart Gallery in Christchurch was very well received both critically and commercially. I have absolutely no doubt that winning the 2021 Parkin Drawing Prize was instrumental in that success.
What did you end up spending your money on?
All the money went directly back into my studio practice. I was able to build and extend space in my studio to accommodate the making and storage of artworks. This was of huge benefit to me and allows me to focus more purposively on the continuation of my art profession.
An extra note:
I would like to encourage other established artists to enter the Parkin Drawing Prize. Drawing in all its varied modes of production will obviously be a huge part of their careers and success. The Parkin is the only art award in New Zealand that specifically targets drawing as a serious means of visual communication. In that regard the award should be supported and engaged with. The event is professionally run and organised and gives an artist the opportunity to place their work in a context free of curatorial practice. Winning or being part of the finals should be seen as bonus and not the only reason for entering.
Congratulations on 10 years of advancing this important annual art event.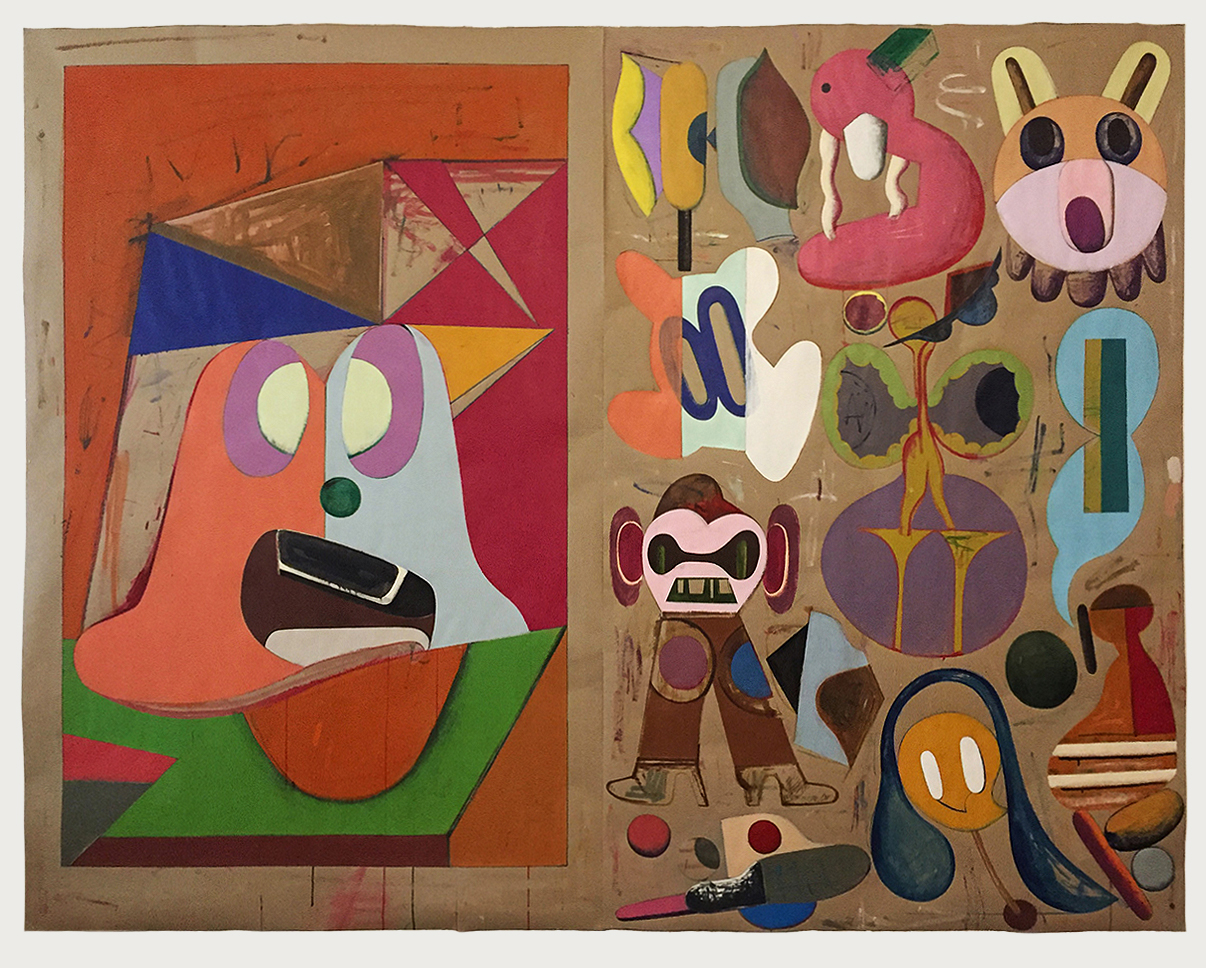 2021 Parkin Drawing Prize winner – Mark Braunias – In Search of the Saccharine Underground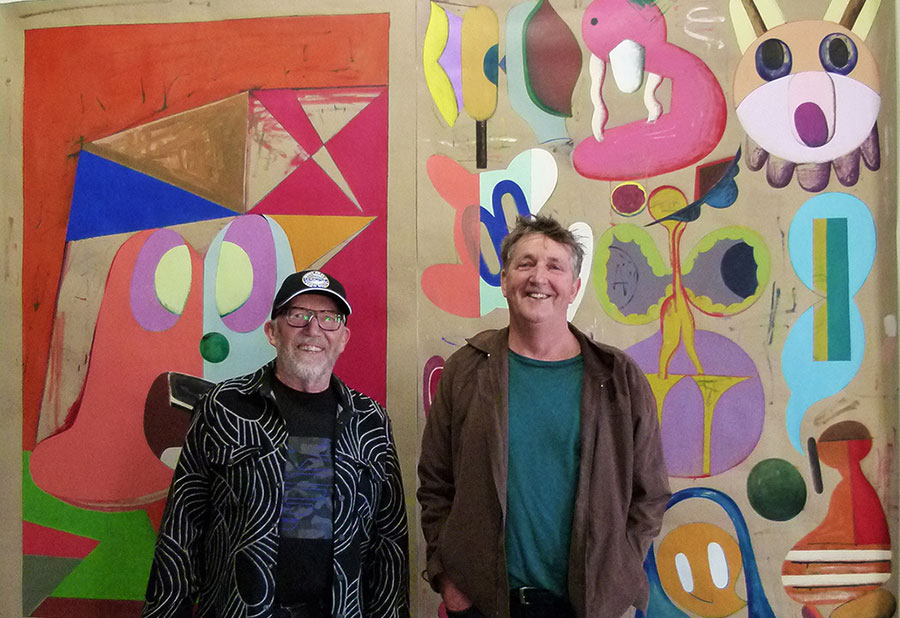 Chris Parkin and Mark Braunias, 2021