Blog
Parkin Prize
Art has been a constant in my life since childhood. However, I never imagined that it would become my career. Instead, I got as far as pursuing a master degree in architecture and working in a field different from art for many years.
As a solo immigrant living overseas, I found myself drifting away from my passion for art. Although I longed to immerse myself in it once again, the challenges of adjusting to a new country and building a life on my own made it difficult. Despite the hardships, I remained hopeful that one day I would be able to reconnect with my artistic side.
In 2019, I gave myself an easel for my birthday and started painting again after an 18-year hiatus.
In the following year, 2020, the pandemic arrived and I moved my easel to my home office. Art started taking over my workspace and pushing my workstation to the corner. This marked a period of experimentation and seeking to hone my artistic voice. In 2022, I joined many exhibitions all over New Zealand and was a finalist for a few prizes, the main one being a finalist for the 10th anniversary edition of the Parkin Prize. It was a huge highlight in my career.
My finalist entry "The Divorce Dress," is an autobiographical and sincere piece incorporating parts of my own wedding dress, photos and other elements. The transformative process of turning the wedding dress into the divorce dress allowed me to create a work of art that celebrates growth and change. As an artist, I often find inspiration in my personal experiences, and "The Divorce Dress" is no exception.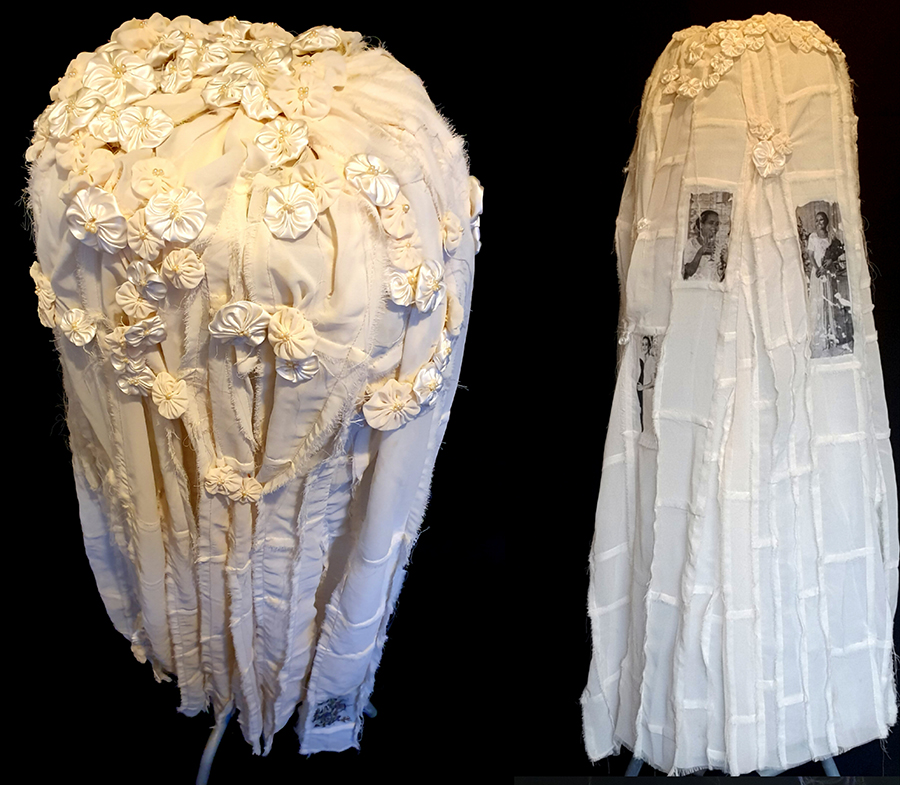 Creating a deeply personal work of art can be challenging, but it also allows for a deeper connection between the artist and the viewer. Through this work, I hope to inspire others to find beauty in their own experiences and to use art as a tool for personal growth and transformation.
As we fast forward to the beginning of 2023, nearly four years have passed since I rediscovered my passion for art. I am thrilled to share that I have since transitioned into a full-time artist and have exciting exhibitions and events on the horizon. One particularly noteworthy opportunity is my involvement in an upcoming exhibition at the prestigious Te Taunga Gallery in the Auckland Museum. I am grateful for the journey that led me to this point and am excited for what the future holds.
I hope to motivate and encourage others to prioritise art in their lives, even amidst the hustle and bustle of a busy world. While it may seem difficult, I believe that carving out time for creativity can bring immense joy and fulfilment to one's life.
Roberta Queiroga