Media Release
Parkin Prize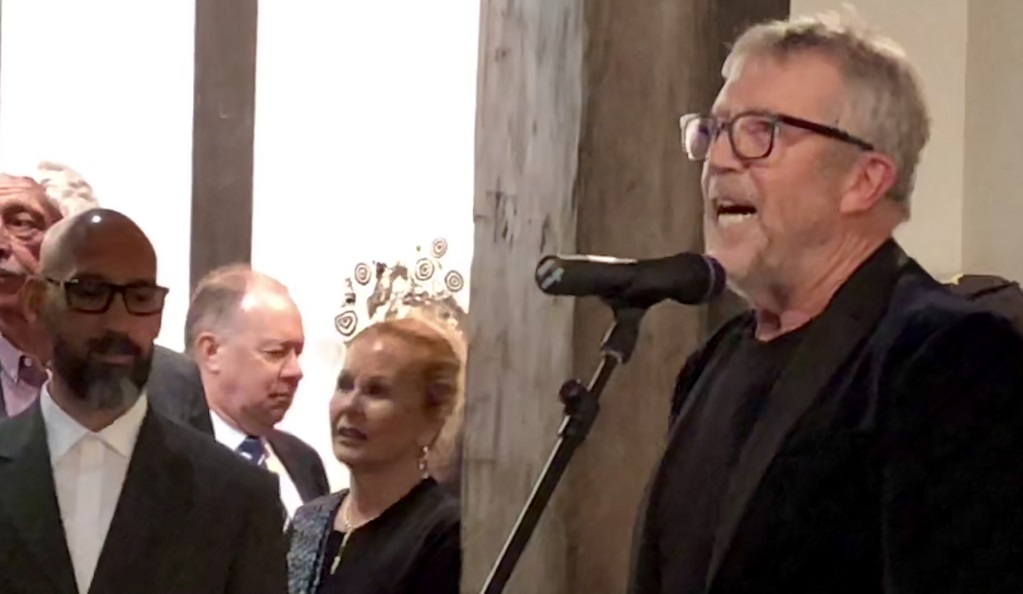 Jacqui Colley from Lower Hutt, has been announced the winner of the 2018 Parkin Drawing Prize sponsored by Chris Parkin, arts patron and philanthropist.
Jacqui's work Long Echo measuring 2.4 metres by 1.2 metres is a drawing etched on aluminium using acid and a combination of black oil pigment, was chosen as the winner from an impressive 463 entries nationwide and 72 finalists.
Reflecting on the winning artwork, Kelcy Taratoa, the judge for this year's prize said: "Jacqui's Long Echo drew me back many times. It did so even when I attempted to ignore it. Like the infant child, it pulled at my coat tails time and again. So what is it about Long Echo that resonates so powerfully? It has all the hallmarks of the elements and principles of art and design: line, value, colour, shape, form, texture, space; and balance, contrast, emphasis, movement, pattern, rhythm, unity and variety - with the exception that these elements and principles have been worked with in part, unconventionally on aluminium and with what only looks like a combination of hand and powered tools."
Ms. Colley, who is currently in South Africa researching for a new project, says she is overwhelmed with the award.
Kelcy Taratoa also awarded 10 highly commended prizes of $500 each.
The recipients include Ruth Cleland - Paint, Concrete, Gold Grid (Auckland); EDWARDS + JOHANN - Concretions - drawing forces #2 (Christchurch); Matthew Griffin – Hidden (Auckland); Krystina Kaza - Faultless Failing (Auckland); Tim Larkin - I Don't Share (One Hundred Metres Blue) (Wellington); Harry McAlpine – The Daily Me (Auckland); Donna-Marie Patterson - Glitches in Progress (Christchurch), Duncan Anderson – One Morning Break (Wellington), Sarah Callesen – Unsounding (Auckland) and Gary Peters – 24 Drawings (Wellington).
The Parkin Drawing Prize exhibition season runs until 19 August 2018 at the New Zealand Academy of Fine Arts' Academy Galleries, Queens Wharf, Wellington.
All the artworks will be for sale giving admirers and collectors the opportunity to purchase some wonderful pieces.