Media Release
Parkin Prize
Hannah Beehre wins 2016 Parkin Drawing Prize
MEDIA RELEASE: 3 August 2016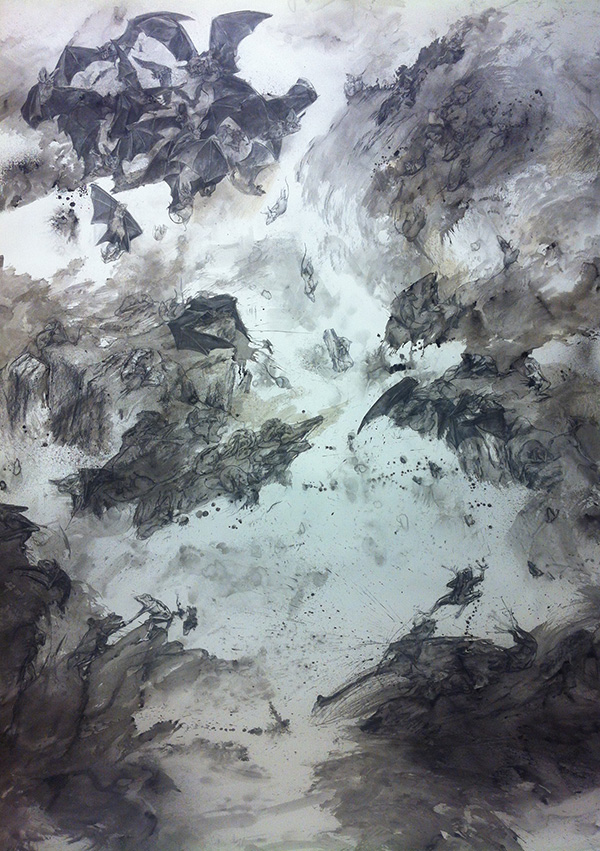 Hannah Beehre from Christchurch has been announced the winner of the 2016 Parkin Drawing Prize and a $20,000 cash prize – sponsored by Chris Parkin, arts patron and philanthropist.
Hannah's work The Catastrophe was chosen as the winner from an impressive 429 entries nationwide and 90 finalists at the New Zealand Academy of Fine Arts on Tuesday 2 August.
Reflecting on the winning artwork, Jenny Harper, the judge for this year's prize said:
"Hannah's work is large-scale, but also exploratory. It's a riveting rendition of an earthly catastrophe: bats, rats, frogs, and maybe a dog or a human are caught up in a primal fall. The world is malevolent, rather than sustaining. Everything and everyone is falling into an imagined abyss, some helping others, some grasping whatever they can to help break the fall. The work could go on, as intimated by the continuing roll of paper at its base. It's got the authority of an historical Chinese scroll and the resolve of a contemporary fine artist at work, pushing herself and her medium forward."
Hannah Beehre, who was a recipient of the Highly Commended prize in last year's Parkin Drawing Prize, is an artist and designer whose practice ranges across a variety of media, including drawing, installation, and painting. Hannah gained a Bachelor of Fine Arts from the University of Canterbury in 2000 and was a recipient of the Olivia Spencer Bower Trust Award in 2004. In 2012 she went to Antarctica as an Artist-in-Residence. Her works have appeared throughout New Zealand and overseas at several galleries including Jonathan Smart Gallery (Christchurch), Wellington City Gallery, Blue Oyster Gallery (Dunedin), Wuhan Youth Conference Centre (China) and Frankfurter Welle (Germany).
An advisory panel, consisting of iconic Kiwi artist Dick Frizzell, Arts commentator, historian and writer Warren Feeney, prolific New Zealand artist Judy Darragh and renowned painter Kelcy Taratoa spent hours assessing hundreds of entries before deciding on the short-list.
"The selectors and judge approached the process with great enthusiasm with the end result being a concise exhibition about the nature of drawing in New Zealand today. On the walls of the Academy there is one of every type of drawing you could imagine and many that you can't," said Chris Parkin.
The competition, in association with the New Zealand Academy of Fine Arts, promotes excellence and innovation in drawing in all its forms (processes, materials and ideas) and aims to play an important role in fostering New Zealand drawing practice.
And for the first time, due to the high calibre of entries in this year's competition, Jenny Harper awarded 12 highly commended prizes worth $500.00 each. The recipients include Duncan Anderson, Dismissed; Tom Armstrong, Pushmepullyou; Sam Harrison, Portrait; Martin Ball, Taped iii; Paul Cullen, The Auckland Plan; Karina Balea-Raitz, VII; Andre Hemer, New Tuscan Sunset Scans; Gill Newland, Three stitches and a turn; Ina Johann, Parallel Lines - mapping another life; Marie le Lievre, Hysterical memes; Nico Karel, The Essential Prisoner; Donna- Marie Patterson, Floating Phantoms.
"There's such a wide array of entries, varied in scale and intention. Drawing is no underdog in art. It's both exploratory and finished; it's thoughtful and provocative; domestic and larger-scale. It's colourful and monochromatic; using new techniques and old. I've been very impressed with this exhibition and commend the Parkin's for their continuation of support of artists with this generous prize." said Jenny Harper, Christchurch Art Gallery Director and MNZM.
"When I founded the Parkin Drawing Prize four years ago, I hoped it would create a resurgence of interest in drawing, empower artists, and get the drawing conservation going between artists and New Zealanders in general. I truly believe this has been achieved and that's why I've committed to continue funding this award for another 20 years. I'm genuinely thrilled with the consistency of this competition over the years, the high calibre of entries, the sometimes 'heated discussions' as to what drawing is, and the fantastic reception from the public. I can only encourage people to pay a visit to the NZ Academy of Fine Arts this month and see the amazing collection of artworks on display," said Chris Parkin.
The Parkin Drawing Prize exhibition season runs until 28 August 2016 at the New Zealand Academy of Fine Arts Gallery, Queens Wharf, Wellington. All the artworks will be for sale giving admirers and collectors the opportunity to purchase some wonderful pieces. There are also opportunities for dealers given many of the finalists are not represented by a gallery.
Further information on the award and exhibition can be found on www.parkinprize.org.nz.
ENDS
For more information please contact:
Rebecca Reed – Communications Manager on 021 205 7718 or rebeccareed@outlook.com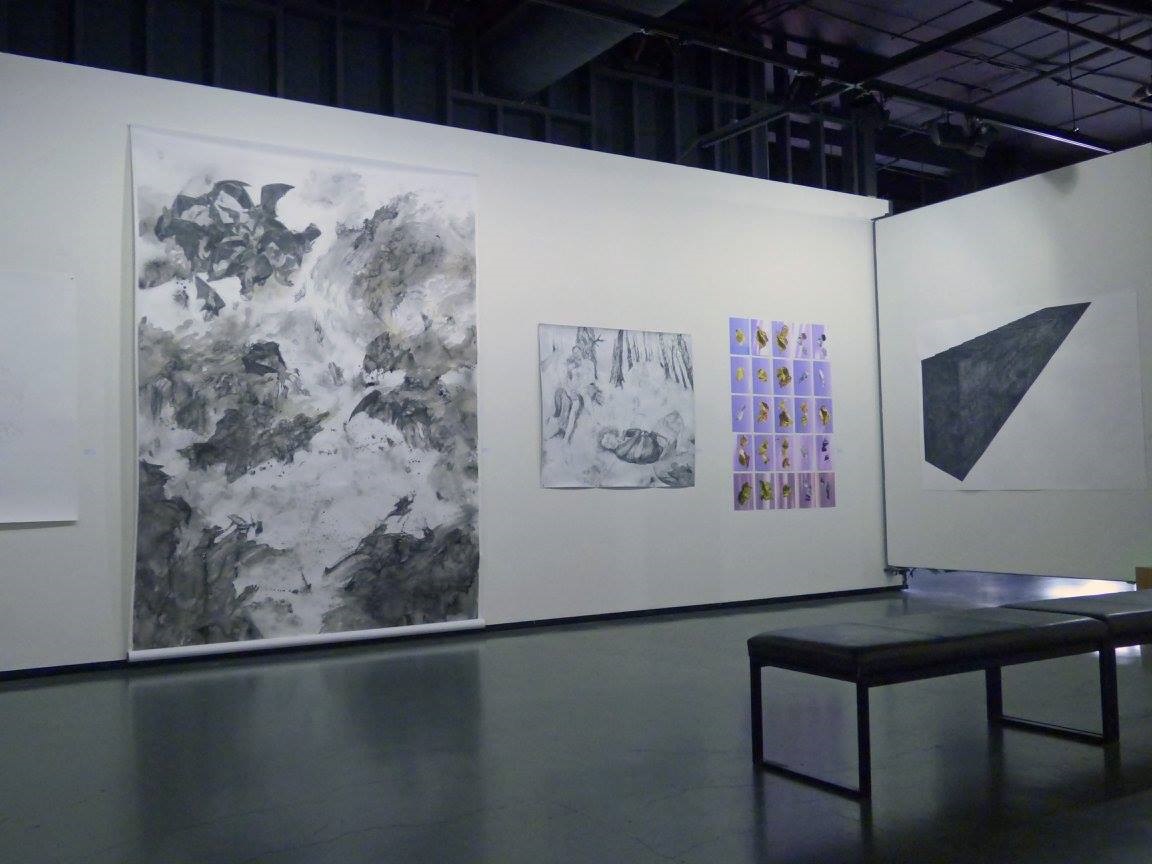 Photo: Mike Aamodt