Johnsonville artist wins drawing award
By Glenise Dreaver
Caroline McQuarrie of Johnsonville is one of ten artists awarded a highly commended in the 2019 Parkin Drawing Prize announced on Monday night.
A lecturer in photography at the Wellington campus of Massey University School of Arts, Caroline heard about the result at a gala event at the New Zealand Academy of Fine Arts. Her portfolio of 13 embroidery patterns, done on A3 graph paper with graphite pencil, is entitled Fearful Prospects Folio.
The portfolio's text is taken from Thomas Brunner's journal of his West Coast journey between 1846-48.
"He gets called an explorer," says Caroline, who comes from the West Coast herself.
"But that journey couldn't have been done without his Maori guides and the help of the local Maori people."
She has already created embroideries from her portfolio and the resultant Prospects Fearful exhibitions have been shown at the Suter Art Gallery Te Aratoi o Whakat in Nelson and at the Left Bank Art Gallery, in Greymouth. They will stay on display at the Carnegie Gallery in Hokitika until August 28.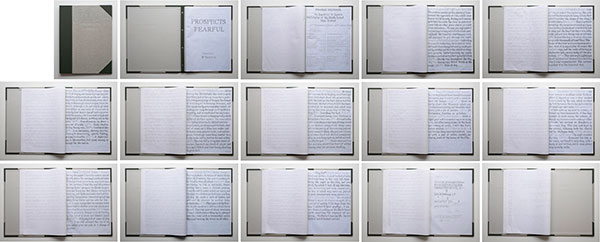 Caroline says that her bound portfolio is very much a working document, with the pages having been folded and notated. as she worked on the embroideries.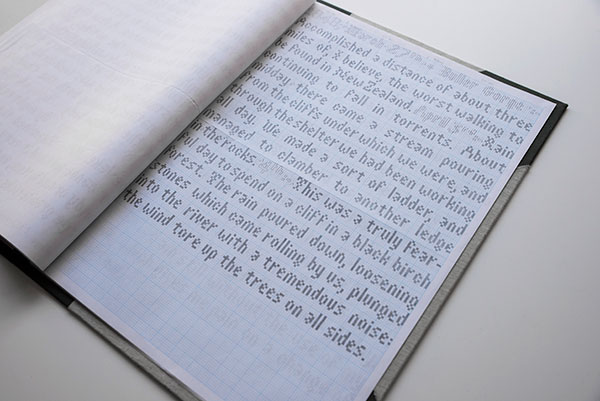 Each of the ten highly commended entries won $500, and they were drawn from 78 finalists selected from 472 entries nationwide.
The winner of the $20,000 first prize was Michael Dell with his charcoal drawing Every Valley.
The exhibition of prize-winning works is free to the public and is on show at the New Zealand Academy of Fine Arts Gallery, Queens Wharf, Wellington until September 8.
All the artworks are for sale. See here.
First Published in

Independent Herald