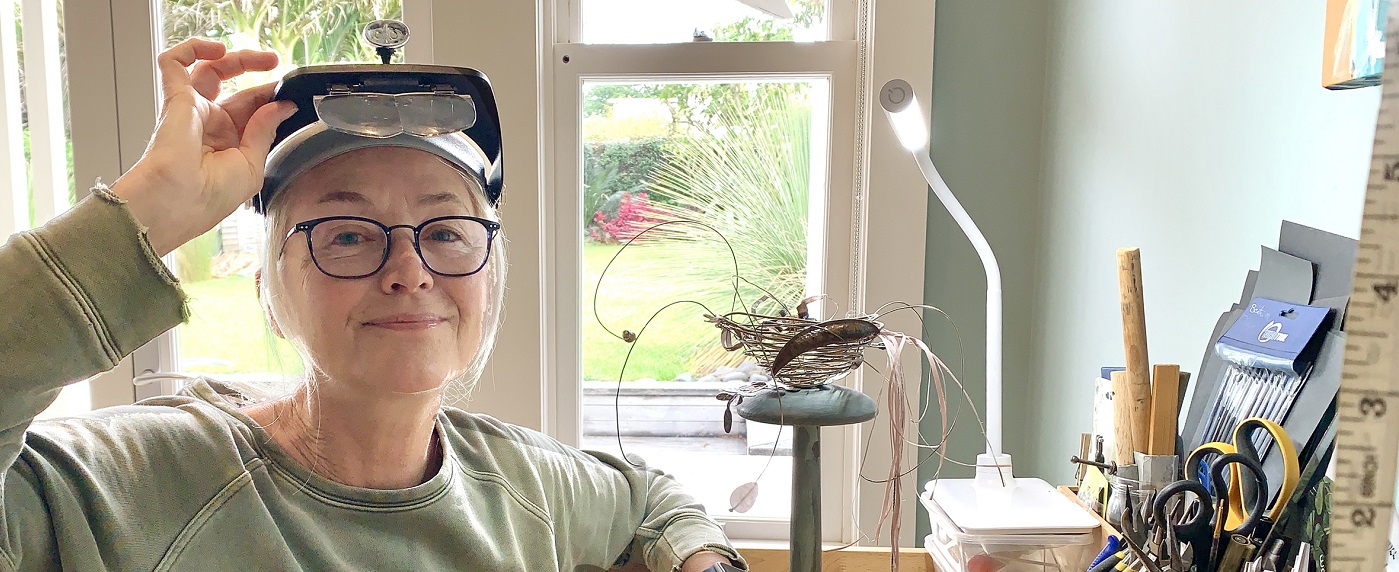 Blog
Parkin Prize
I am an interdisciplinary artist, my medium is sterling silver and my jewellery studio is in Devonport.
In 2021, I have been finalist in various major Art Awards in New Zealand and overseas.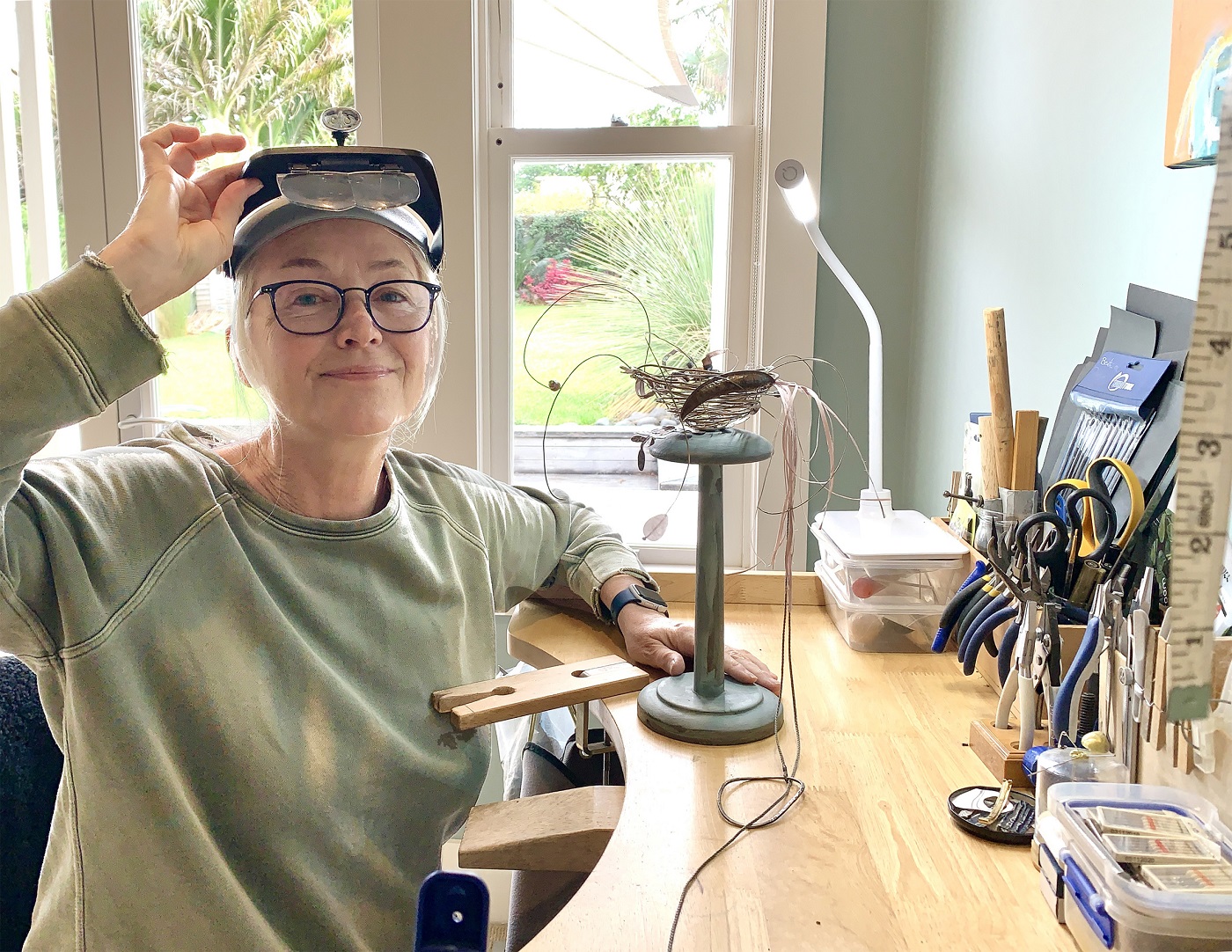 I wanted to give a more contemporary and conceptual approach to my work as a jewellery artist and "Lines" ring was selected for the Parkin Drawing Prize.
In continuation of "Magpie Nest", Finalist 2022 of R.T.Nelson Sculpture Awards, my sculptural nest evolved to a full series of pieces.
This Project started in reaction to an Australian study about the evolution of birds behaviour and our environment.
I was totally appalled by the fact that 30% of the nests are now made of our rubbish!
Being a fashion designer from background, a printmaker, a World of WearableArt designer, I have spent my life collecting things… I am a Magpie!
For the Contemporary Jewellery Week held in Nelson this April 2023, I have created a jewellery collection made out of my "rubbish":
Semi-precious gemstones,
scraps of sterling, copper and gold,
Freshwater Pearls, basically, everything I have been keeping for the last 25 years…in boxes!
The result is now presented at Craig Potton Gallery till the 4th May as the Magpie Nest Project.
It has certainly influenced my personal behaviour and my attitude in jewellery making: no more buying but using what I have. No more impulsive consumption but well thought handmade pieces with the consciousness of protecting our environment.
My practice is as non-toxic as possible, I recycle upcycle or downcycle mostly everything I can.
Those new pieces of jewellery reflect where I am now, in 2023, and definitely what I aim to create in the future.


The Magpie Nest Project is presented at Craig Potton Gallery
Beatrice Carlson work in her whole practice can be see on her website.