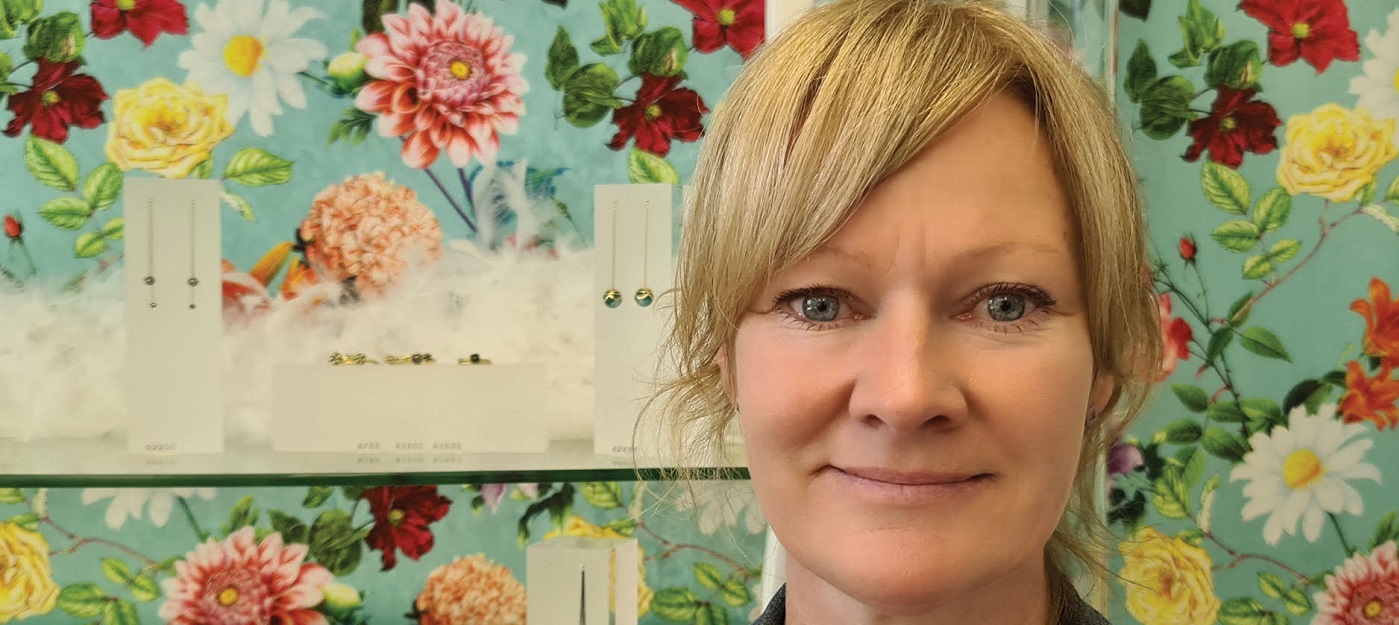 Stacey Whale is an accomplished and multi-award winning contemporary jeweller renowned for her unique designs, has captivated the art scene in the UK and New Zealand. After a break to focus on raising her children, Stacey's passion for jewellery has been reignited, and she eagerly immerses herself in the vibrant art community of her homeland. Inspired by the natural world, she creates beautiful treasures using precious metals and gemstones, blending classic aesthetics with a modern twist. With her workshop and boutique in Nelson's Upper Moutere, Stacey pours love and meticulous craftsmanship into each handmade creation. Her collections, such as Encapsulated Raindrop, Natural Instinct, and Atomic Beauty, reflect the depth of her inspiration, harmoniously fusing art, design, science, and technology.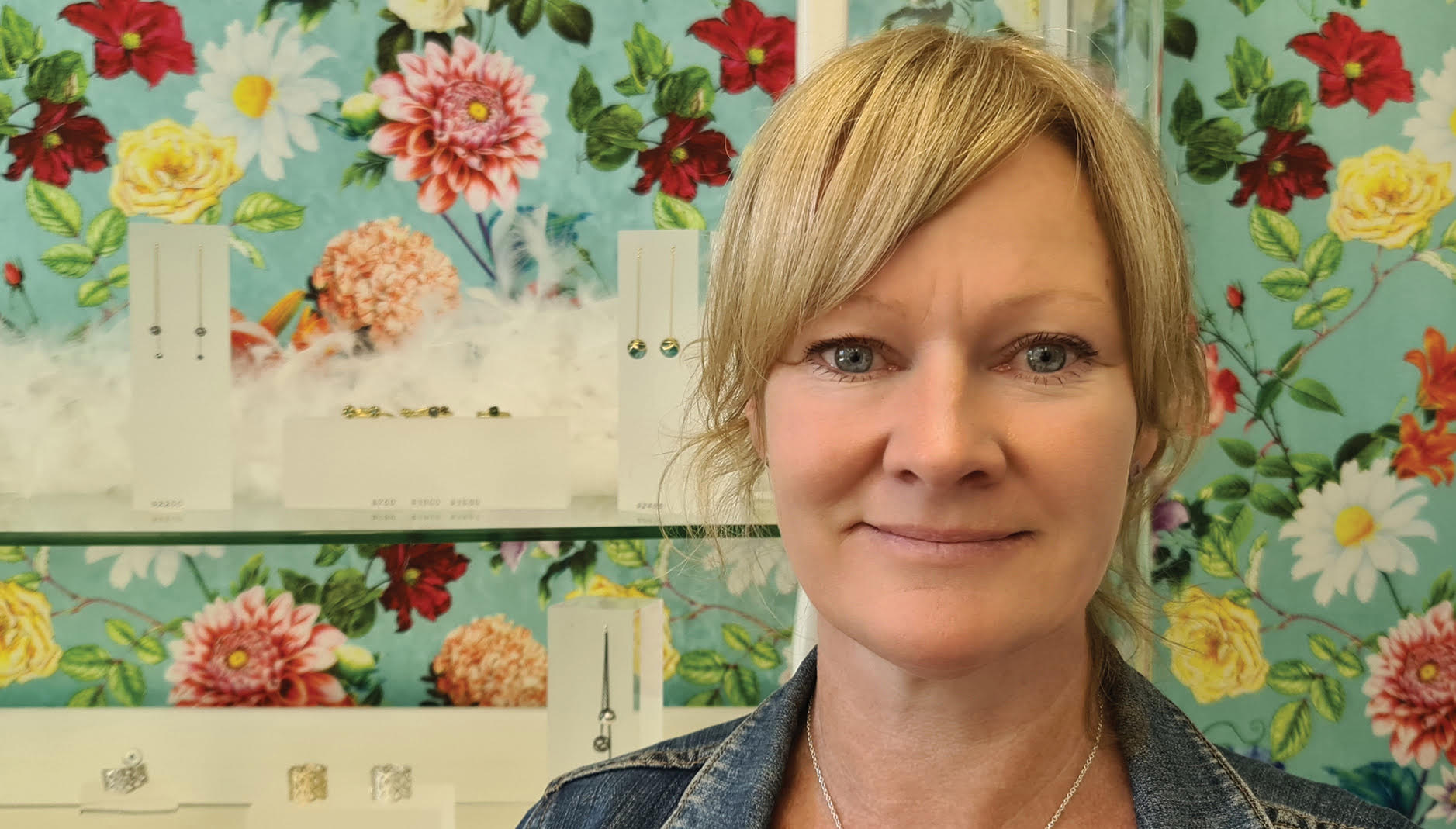 Raised in a creative environment, Stacey's journey began early, influenced by her nana, a patternmaker, her poppa, a metal engineer and her mother, a potter. Studying Art and Craft Design in Wellington, New Zealand and refining her skills in London, Stacey's innovative approach incorporating computer-aided design earned her recognition at the UK Goldsmith Craftsmanship and Design Awards. Returning to New Zealand for family and environmental connection, Stacey has established her boutique in the heart of the Upper Moutere Village, where visitors can experience her creations firsthand.
Inspired by the beauty of her surroundings and the delicate balance between nature and science, Stacey finds continuous inspiration all around her. Her artistic journey showcases dedication, growth, and an unwavering passion for her craft. Through her modern classics, she intertwines fine art, craft, and organic shapes and textures. As she embarks on new endeavors, she envisions pushing the boundaries of her jewellery design by incorporating elements of drawing and illustration. She hopes to submit an entry into the Parkin Drawing Prize in 2024.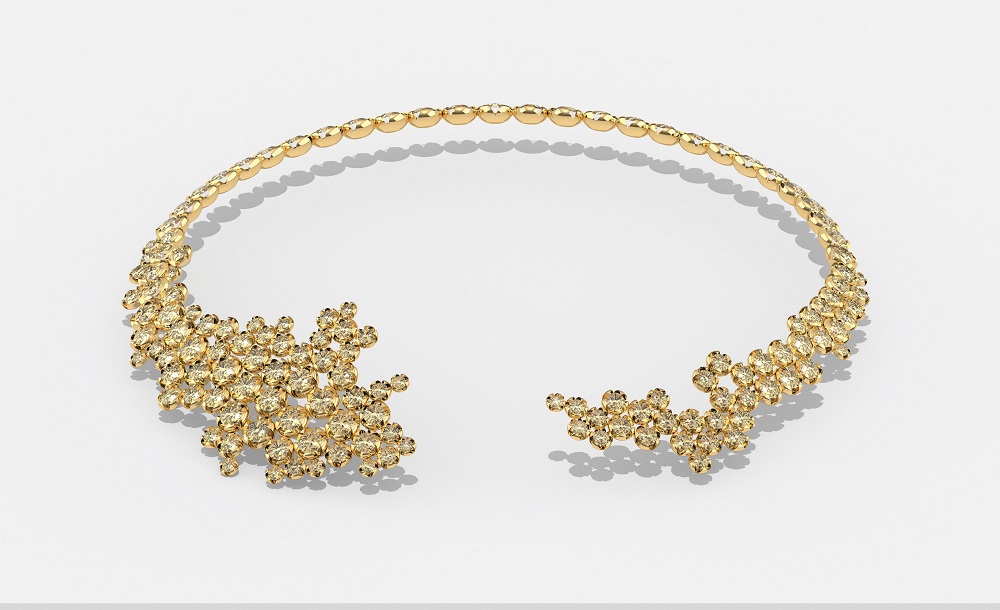 Stacey is thrilled to announce that she has been selected to exhibit at the XIV Florence Biennale 2023, a prestigious contemporary art and design exhibition held in Florence, Italy, in October this year. As part of this exhibition, she will be showcasing an exclusive piece of wearable art - a meticulously crafted collar made of 18ct yellow gold and white diamonds. To ensure the success of her participation, she has launched a Boosted crowdfunding campaign with the goal of securing the necessary funds, which concludes soon (Sunday 4th June at midnight). By supporting her crowdfunding project, you invest in the future of New Zealand contemporary jewellery design and become part of Stacey's remarkable journey. Let's champion Stacey Whale and celebrate her talent and artistry, she would be incredibly grateful.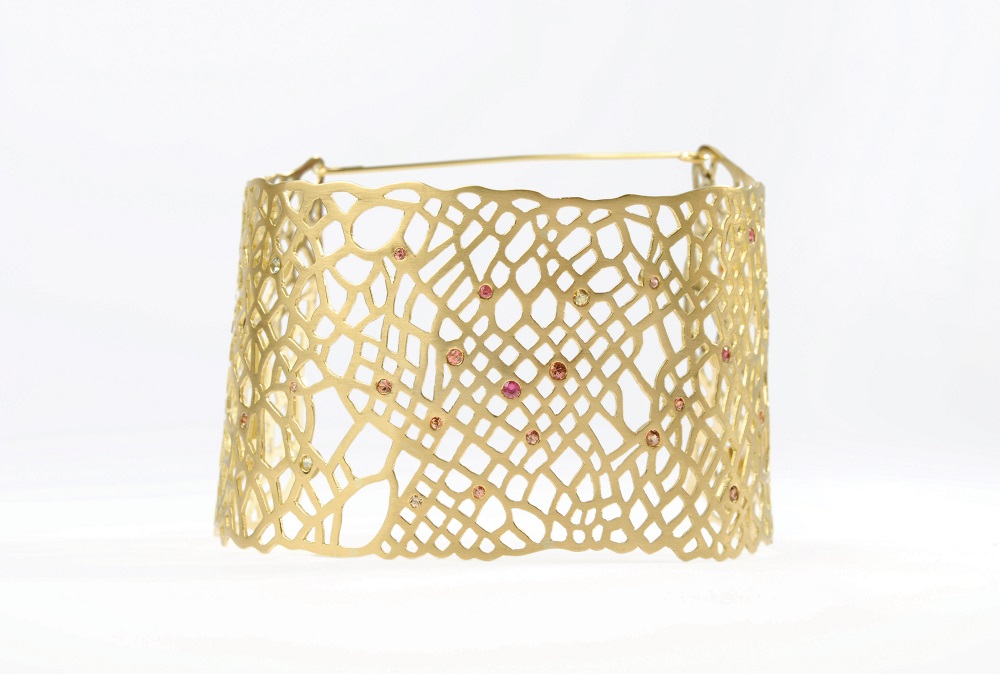 To find more information about this project and contribute to this incredible artistic endeavour please visit Stacey's crowdfunding page at: https://www.boosted.org.nz/projects/florence-biennale-exhibition-italy. Let's celebrate Stacey Whale's talent and artistry as she takes her place on the international stage at the XIV Florence Biennale 2023.
To find out more about Stacey visit: www.staceywhale.com.